Greetings! This is a special for HUB Melbourne members (if you aren't a HUB member [why not?!?] you can still access this, but be warned we will try and rope you into the HUB! 🙂 )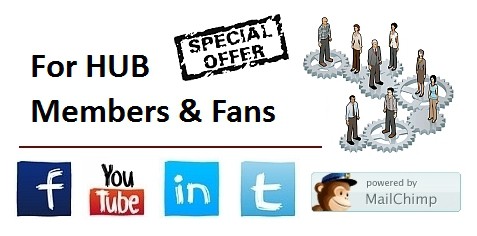 1. Setup of your Facebook, YouTube, Twitter and Mailchimp (Newsletter management) systems, including professionally designed graphics (side bar banner and welcome page), plus customised 'newsletter signup' so you can start collecting valuable information from your customers.
2. One hour of training at BravoCharlieHQ (between Brunswick, Smith and Gertrude streets in Fitzroy) on how to make the most out of Facebook, Youtube, LinkedIn, Twitter and MailChimp.
3. Bravo Charlie 'quick start' guides on;
* How to create remarkable video content
* What camera(s) and equipment do I need
* When, where and how should I distribute my content
In addition we will post your first 10 Facebook / Twitter updates and assist you to gather your initial 25 fans, enabling you to gain a custom Facebook URL (eg http://www.facebook.com/bravocharlietv)
Price for HUB / HUBConnect members: $920 inc. GST.
Additionally we are happy to register your domain (eg yourgreatnewwebsite.com), build your WordPress website with a custom design and create your initial videos.
Email hello -AT- bravocharlie.global to get started or please use the enquiry form to the right.