In the case of Janelle Da Silva, we were asked to capture and present her 'Frankganistan' show in a format to support audience engagement, national and international touring, along with grant submissions.
Take a look
"Groundbreaking expressive work. Laughing and crying at the same time! " ★★★★★ Grace Studios"Bloody awesome! Brilliant comedy actor."★★★★★ 2Divas Casting SYDNEY & MELBOURNE FRINGE TICKETS ON SALE NOW!SYD 6-8 SEPT: https://www.seymourcentre.com/events/event/frankghanistan/MELB 18-22 SEPT: https://melbournefringe.com.au/event/frankghanistan/

Posted by Janelle Da Silva on Friday, 17 August 2018
The video above was compiled from testimonials we filmed on the night, footage from the performance, a mobile phone testimonial sent to us from Perth and everything we could film jammed in the corner of a tiny space in a packed room (green circle below), including using the mirrors and some tricky image flipping in the edit!
The fact that his was so well received and shared, then continues to be utilised in full and in parts brings us a lot of joy.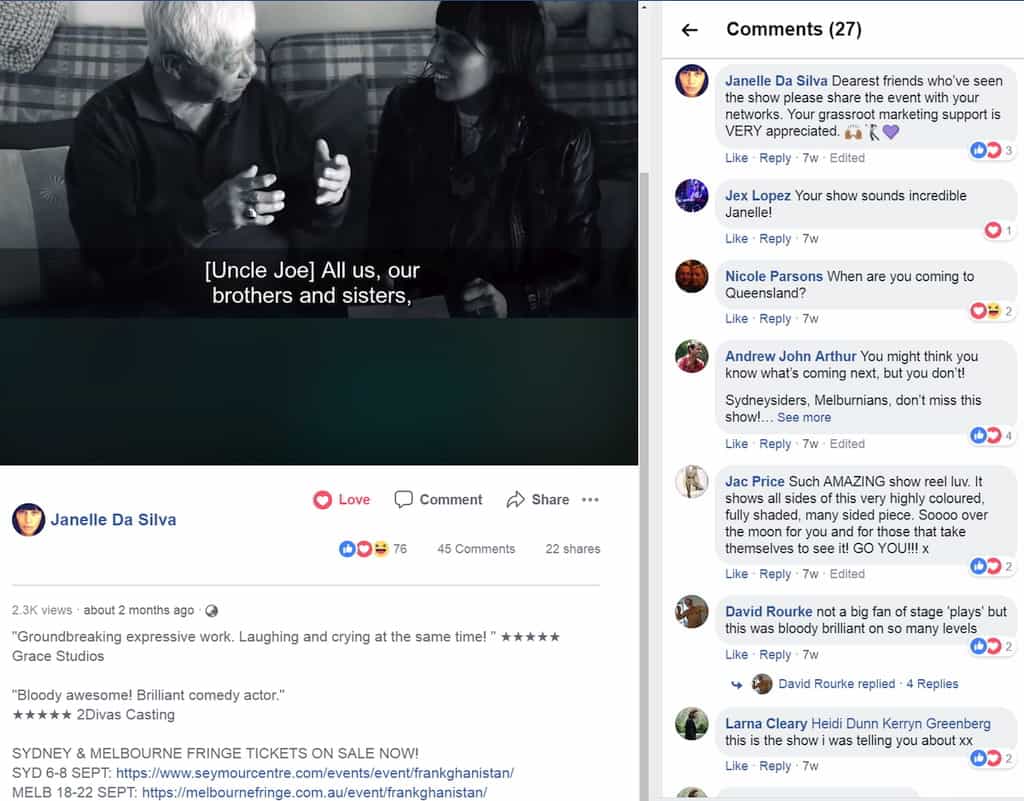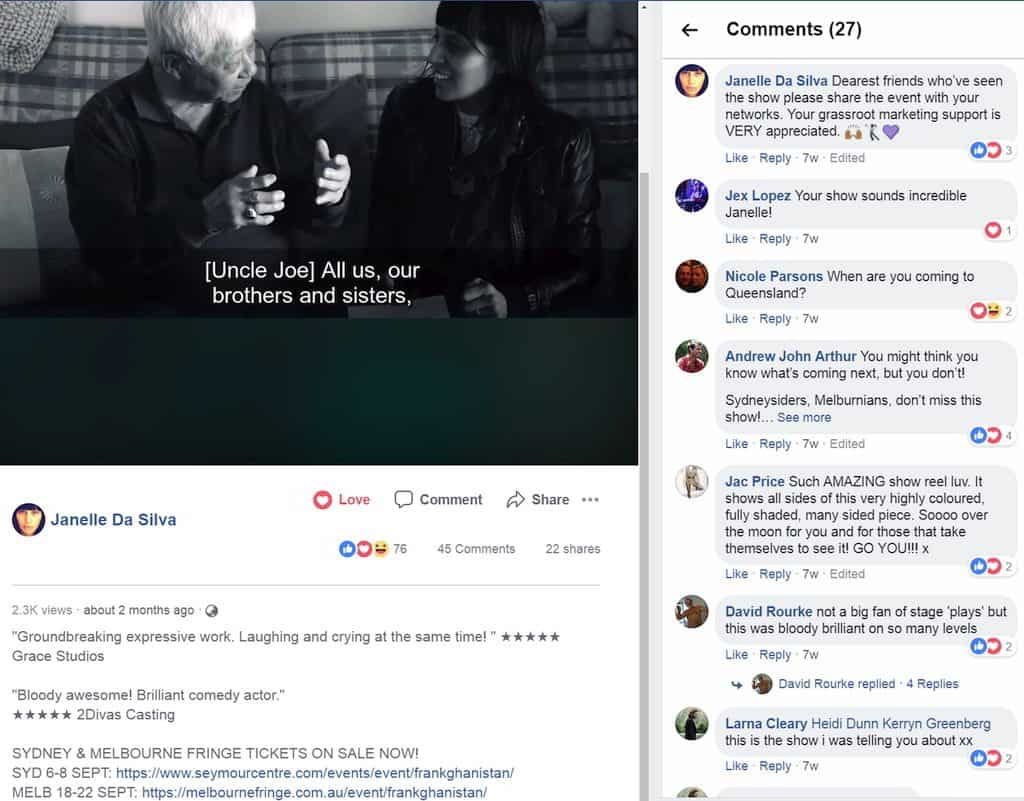 Frankghanistan has toured across the country, including a completely sold out run of the Melbourne Fringe Festival and nominated for the People's Choice Award.