It was my great pleasure to kick off our 2019 Interview series with Philomena Manifold – Geologist, Author, Illustrator, Photographer and Philosopher – fresh from delivering "Written in Stone" her project of the last 8 years to the shelves of the Melbourne Museum!
Filmed in two episodes, we start with a journey back through time along the Great Ocean Road, discussing geology, science, engaging the younger generation, deep time and what it means to be an author.
In part two we delve into her successful crowd funding journey, and using story telling as a tool for activism.
Stay tuned for the interviews and make sure you visit the Written In Stone website at https://lnkd.in/fhjuDWk
---
In line with Philomena's desire to tap Chinese tourism interest, I took her to the Australia China Business Council: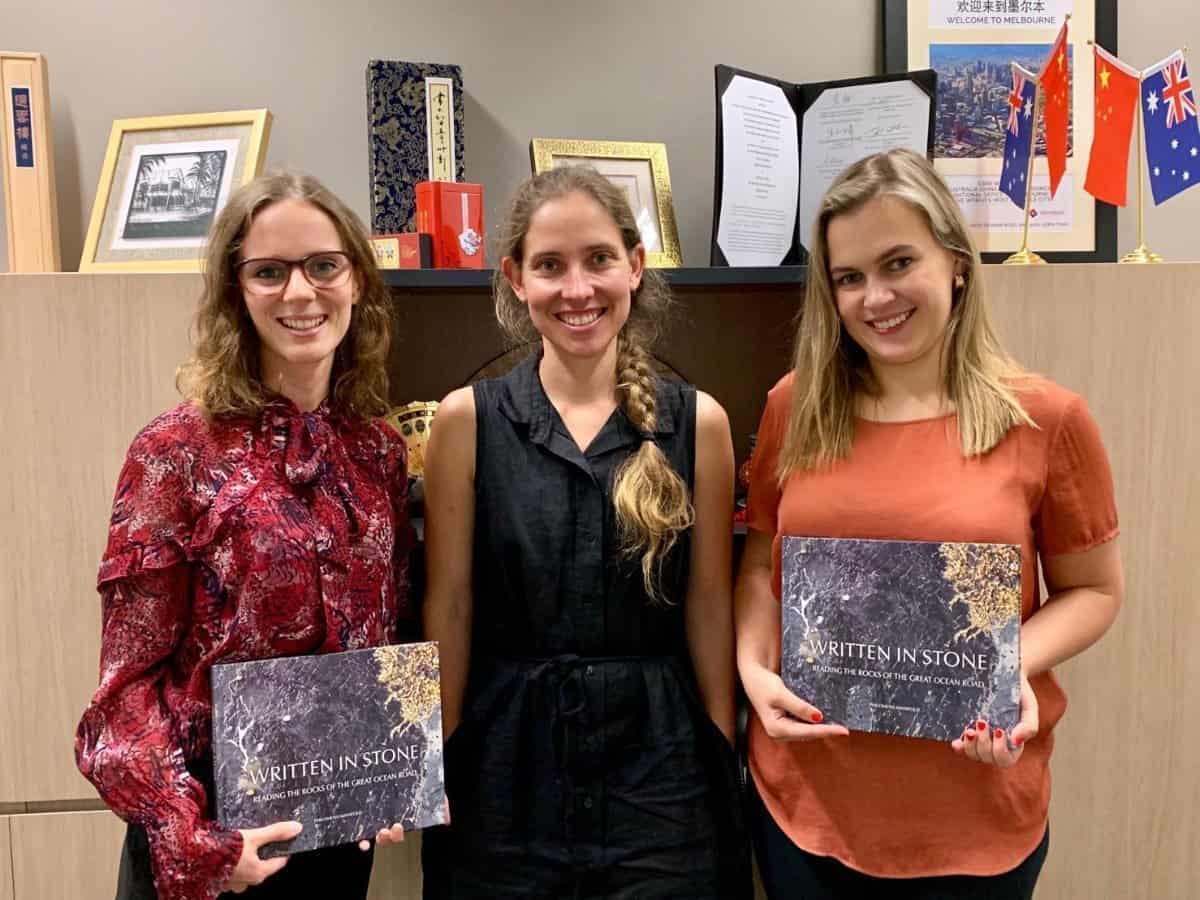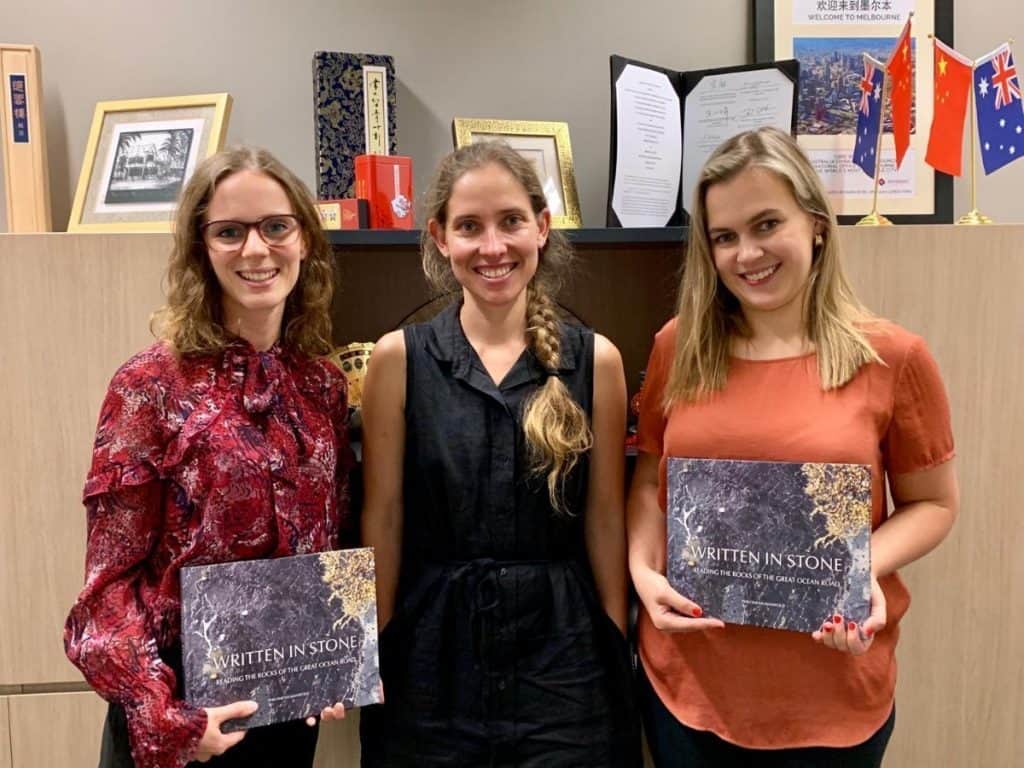 Philomena is shown here with Madison Cahill and Isabel Stewart, presenting her 8 year work 'Written in Stone – Reading the rocks of the Great Ocean Road' as raffle prizes for the upcoming ACBC Victoria's Lunar New Year celebrations – join us for a great evening (and win two copies of Written in Stone?!) 🙂
The best part?  We leveraged the videos through Facebook, and personally contacted the National Parks Arts Foundation who then shared the material, where Philomena' plans to do her next book on Volcanoes