Design Industries are one of Asia-Pacific's leading Atlassian Enterprise Partners, delivering team collaboration software (Jira, Confluence, BitBucket et al), performing complex data management and migration from on premise to cloud infrastructure, along with general Enterprise Maturity Governance related to a companies IT stack.
Clients include the Australian Bureau of Statistics, ANZ, Bunnings, St John, Peter Mac, Australia Post, Victorian State Government Justice & Regulation, Australian Clinical Labs, Daimler, Coles, Exari, Genworth, Jetstar, WorkSafe, Latitude Financial, City of Melbourne, ME Bank, NAB, Monash College, Court Services Victoria, Queensland Government, Swinburne University, Swisse, Telstra Health, Berry Street, Victoria Police, Costagroup and Curtin University.
During my time with DI we have more than doubled revenue and head count, expanded to a team of 10 in the Philippines, consolidated the service offering, restructured and simplified the client engagement process, refined the core messaging, rebranded, revised payment and legal terms, created compelling video content, gathered client testimonials, held regular events, implemented enquiry and content delivery automation, trained new team members, established effective account management processes, and became the highest level of Atlassian partner possible, whilst winning marketing awards as the most effective partner in the Asia Pacific region.
I regularly drafted communications on behalf of the CEO related to all manner of client and vendor correspondences, reviewed legal material, proofed contracts and proposals, supported tender responses and provided presentation and pitch coaching.
Additionally I worked across partner engagement, successfully introducing and establishing Design Industries as the first Atlassian provider in the world to partner with Alibaba Cloud, alongside our existing agreements with Amazon Web Services and a host of other vendors.
Click here to read an update on Design Industries in our blog
Design Industries are one of Asia-Pacific's leading Atlassian Platinum Enterprise Solution Partners.
Q.  If we went to one of your most valued clients and captured them on camera, making a solid business case for how much you've helped them?  What could you do with that?  Do you think that's something powerful?  Have a listen;
Here is a narrative piece we directed and edited as part of the content production cycle, a lot of work went into this one!
From proposal wording and delivery, interviewing clients to reveal the value they are getting from services, creating events, managing mailing lists, SEO / SEM, analytics, staff and narrative video creation, how-to materials, organisational upskilling in content creation, assistance with proposal negotiation, hiring and growth planning – Design Industries is a thriving business we are proud to be a part of, a business delivering truly revolutionary change to Australia and the world's biggest companies, via being Melbourne's premier Atlassian Enterprise Expert.
The latest iteration of the website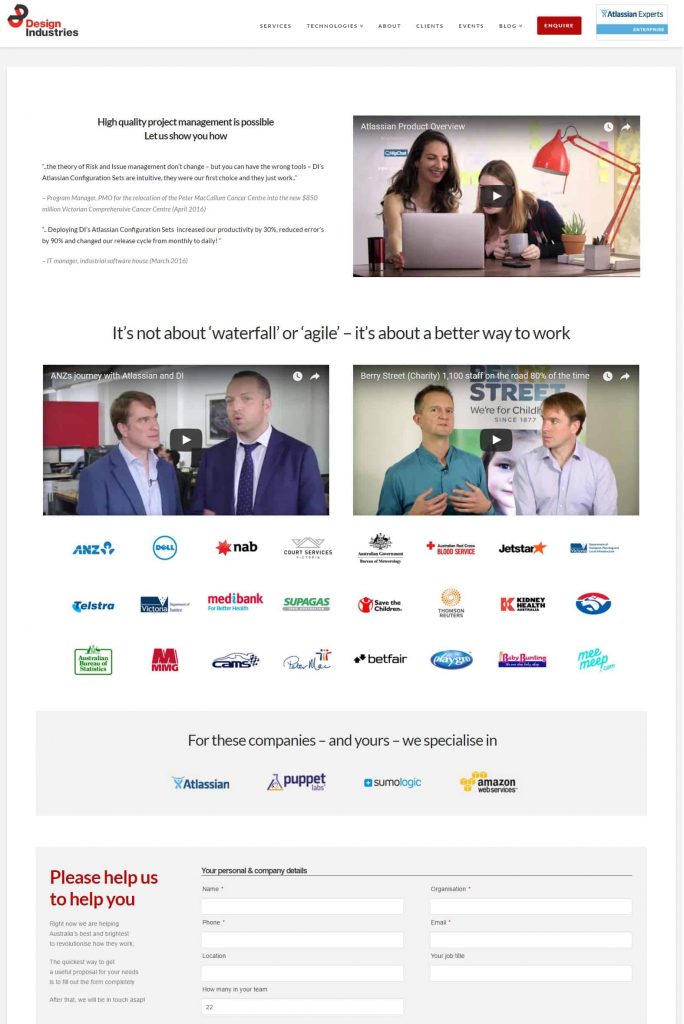 1 of 2 events held at the Westin Hotel in Melbourne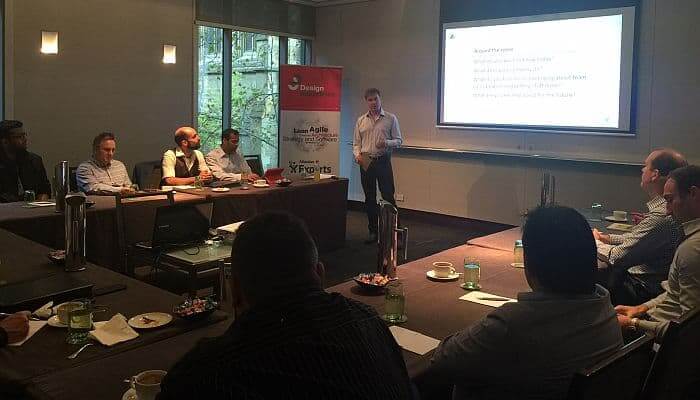 Filming the Design Industries 'Not Your Average Company' project management narrative piece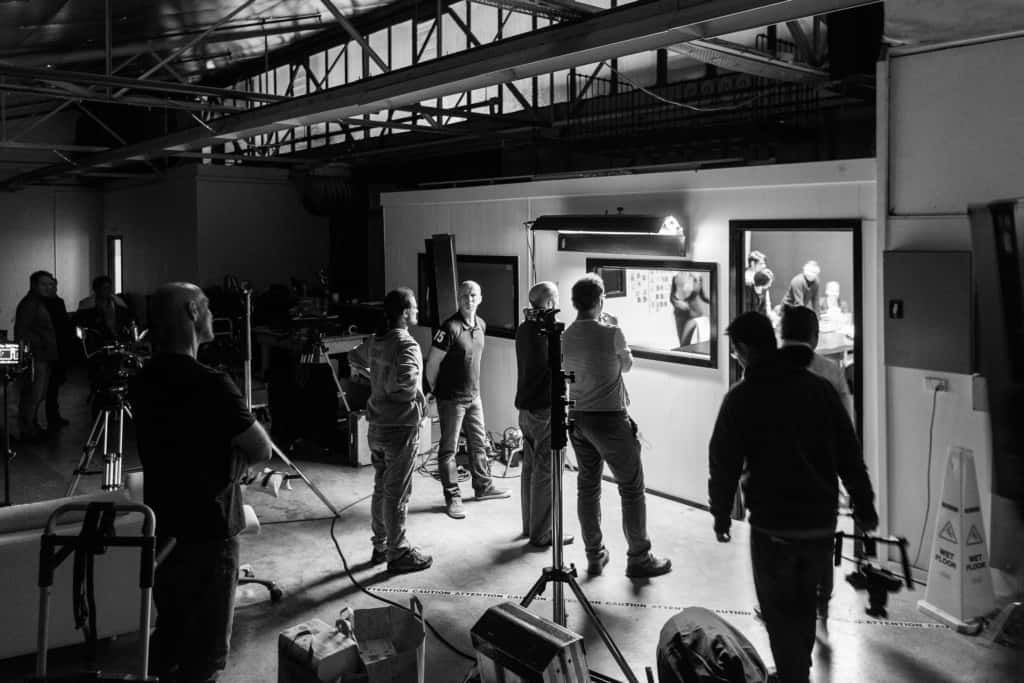 Green-screen finale shot