40% of Kilter farmland is allocated to revegetation, wetland protection and ecological grazing, then technology, experience and scale are added to grow high value crops, improve yields and support biodiversity, and their work is fundamental to the viability of rural communities.
With a team of 45+ and an initial investment of $176 million in 2006 from VicSuper, Kilter have three funds open to investors; the Murray Darling Basin Balanced Water Fund, Kilter Water and Australian Farmlands Fund.
Kilter chose Bravo Charlie to support crafting their story through video, and identifying the digital marketing systems they can use to engage and amplify their message.
Starting with several rounds of consulting to the senior executive, we have introduced external vendors regarding SEO (Search Engine Optimisation) and company positioning statements to get the team talking the same language, conducted our own branding reviews and made suggestions, analysed their existing marketing systems, made tweaks and provided a forward roadmap.
Turning our attention to their story, we conducted a day of interviews, turned these into 67 short pieces of content for usage throughout their channels, built a video engagement platform they used to present to a global Ag investing audience in New York, and then crafted their overall story in full and in shorter segments.
We look forward to the global investing community engaging with Kilter more, as this amazing opportunity for financial return, water management and biodiversity, underpinning scaling organic farming, is expanded upon and looked to as a guiding light in agriculture.
Below you can see the main video we created for them, also cut into 4 shorter parts so people could choose their own journey through the relevant sections, which you can access via the playlist icon in the top right of the video frame below.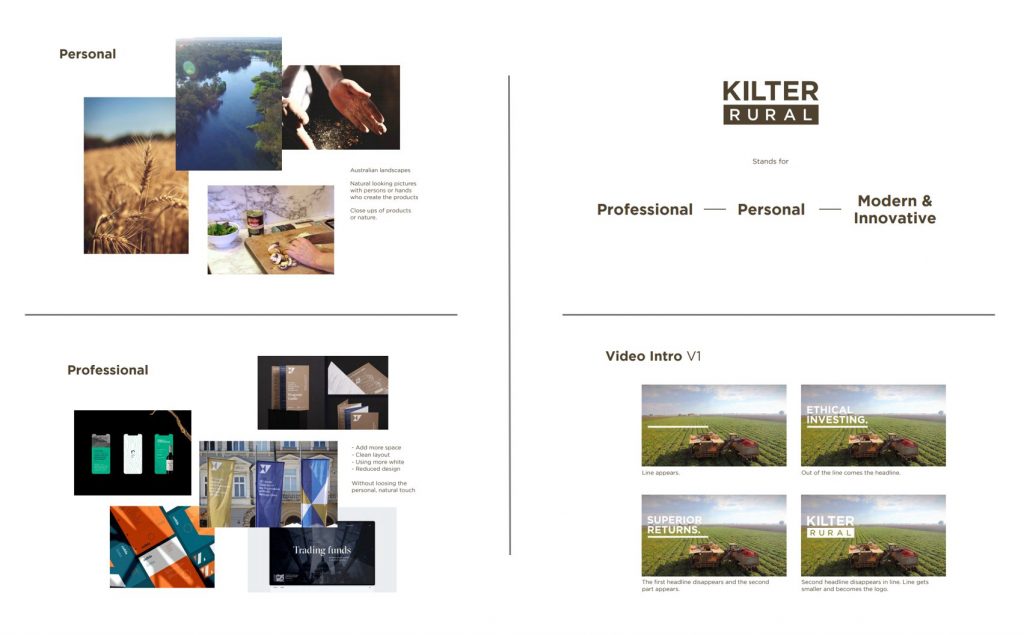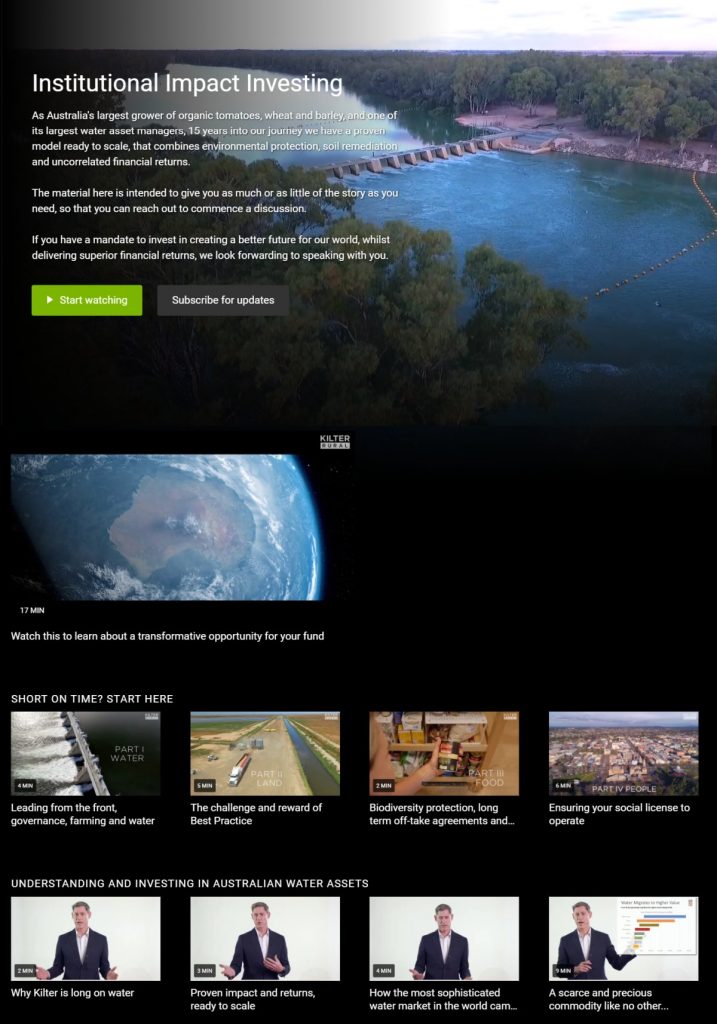 If you are working with companies that your shareholders need to know more about, get in touch to find out how we can help engage and amplify their stories.